I'm playibng this game since 07.2013 and since july I love this game :):)):)))
I have never had problems about this game, but now from last week, my Social Breeding Den isn't working and I don;t know why(((
Problem is that, since last week, there is no BREED button on SBD, and why I don't know(
When I touch the screen, at SBD there is only [?] this button.
I heared that, someone else has the same problem but not many. I thought that it will be fied automaticly, but I'm not sure now that it will be fixed( Administrators said to me to send mail to TinyCo or wait to new update. But I don't understand how to send mail to TinyCo, so I'm waiting to new update.
I will Upload Screenshot.
SDB - Social Breeding Den.
[?] - Information button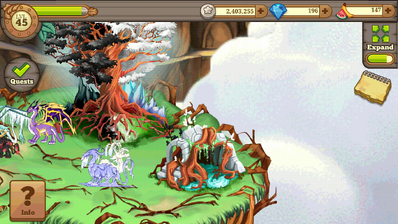 Ad blocker interference detected!
Wikia is a free-to-use site that makes money from advertising. We have a modified experience for viewers using ad blockers

Wikia is not accessible if you've made further modifications. Remove the custom ad blocker rule(s) and the page will load as expected.